In this article, we will walk you through how you can configure an MX record for your domain and set up your Titan Mail account.
alert-warning

Titan needs you to verify domain ownership and activate email services by setting MX records & TXT records.

Please note: Unverified domains won't be able to receive or send emails. To know more about Domain Verification, click here

1. Log in to your Dreamhost account (click here)
2. Go to Domains and click on Manage Domains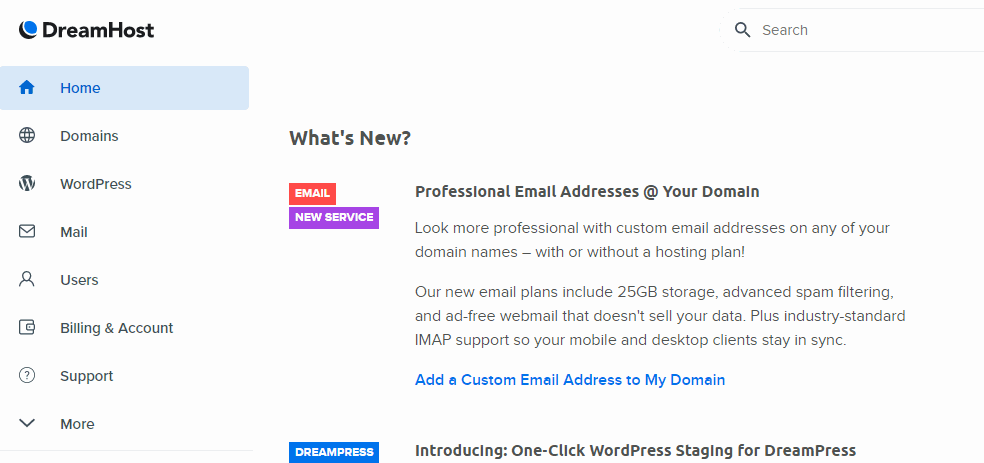 3. Go to the domain you want to use to send emails and click on the DNS option present below it.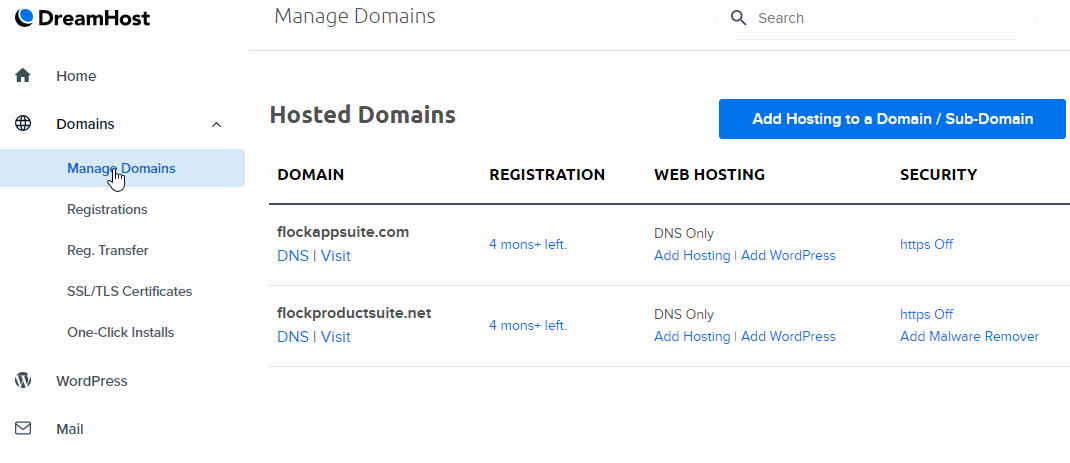 4. Scroll down and under the sub-heading 'Add a custom DNS record', click on the Go here option present below the Type field for adding MX records.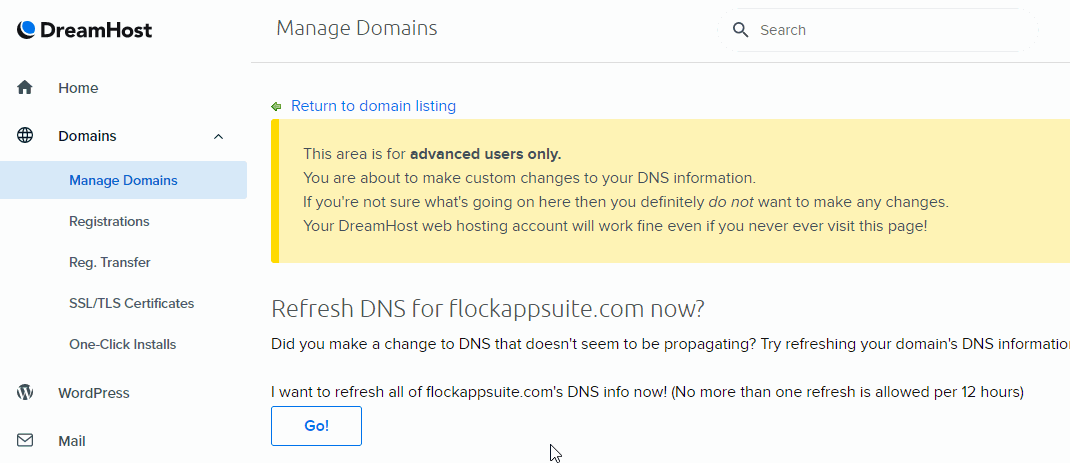 5. Click on the Edit button corresponding to the required domain.

6. Scroll down and under the subheading Custom MX Records, add the following value in the MX Record field(omit the quotes): "10 mx1.titan.email".
A second MX record needs to be added whose value is(omit the quotes): "20 mx2.titan.email"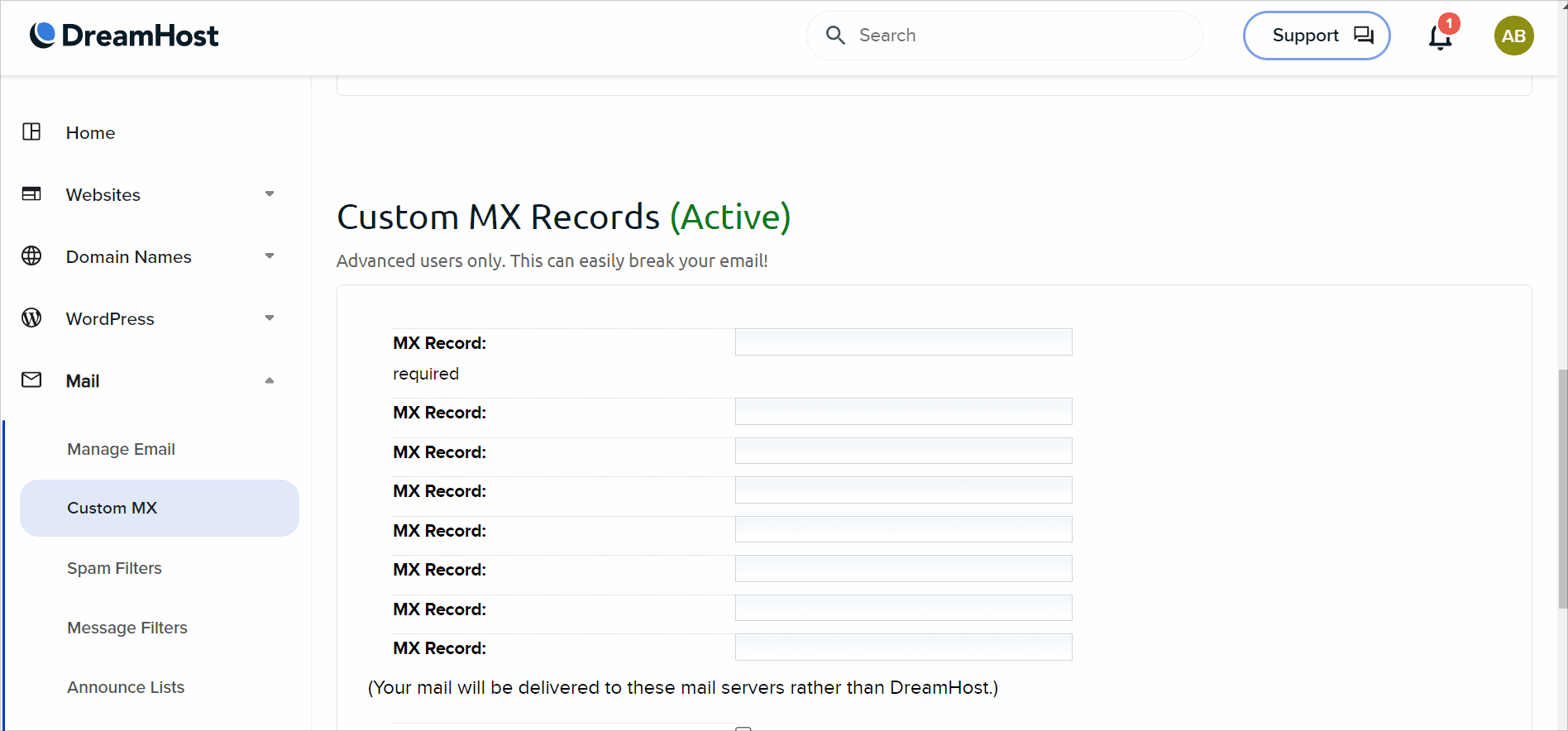 Uncheck the option given below the MX fields and click on the button 'Change this domain to use Custom MX records now!'
7. Now, again follow the second and third steps given above for adding SPF record. Once clicked on DNS option and the new page is loaded, scroll down and under the sub-heading 'Add a custom DNS record', make the following changes(omit the quotes):
Name: "@"
Type: "TXT"
Value: "v=spf1 include:spf.titan.email ~all"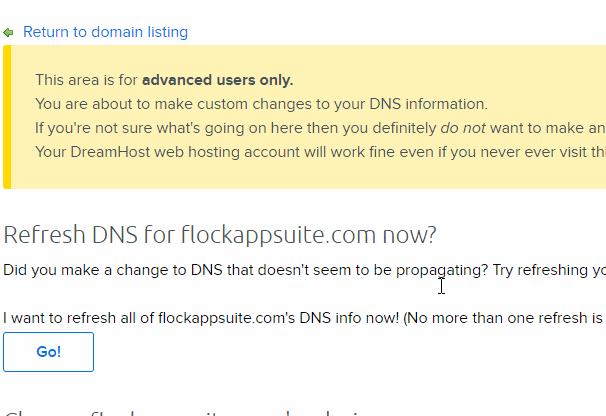 Done! You're all set to send and receive emails from your DreamHost domain using Titan Mail!
Feel free to knock on our door by writing to us at support@titan.email in case you need any assistance with configuring these records.
We look forward to having you onboard!