A strong password is required to safeguard your email account and personal information. Accounts with strong passwords are difficult for hackers to get access. You can refer to the best practices by Titan for creating a strong password here.
In order to further safeguard the privacy and security of Titan users, we have updated the existing Titan Password Policy.
| | |
| --- | --- |
| alert-warning | The new Titan Password Policy will ensure that your data stays safe and only accessible to you. It is important to know that the new password policy will only be applicable to the users who want to change/reset their password using Webmail or Titan Control Panel. |
| | |
| --- | --- |
| alert-success | Existing Titan users can log onto their Titan accounts even if their current password does not match the new password policy. |
TITAN New Password Policy
Minimum 8 characters. Maximum 100 characters. (Length)

At least one special character

At least one number
The New Password Policy would be updated for the following ways of setting up the password.
Change Password via WebMail
In the future, when you try to change your password from Webmail, our new password policy will be applicable. If the new password does not match our updated policy, you won't be able to change your password.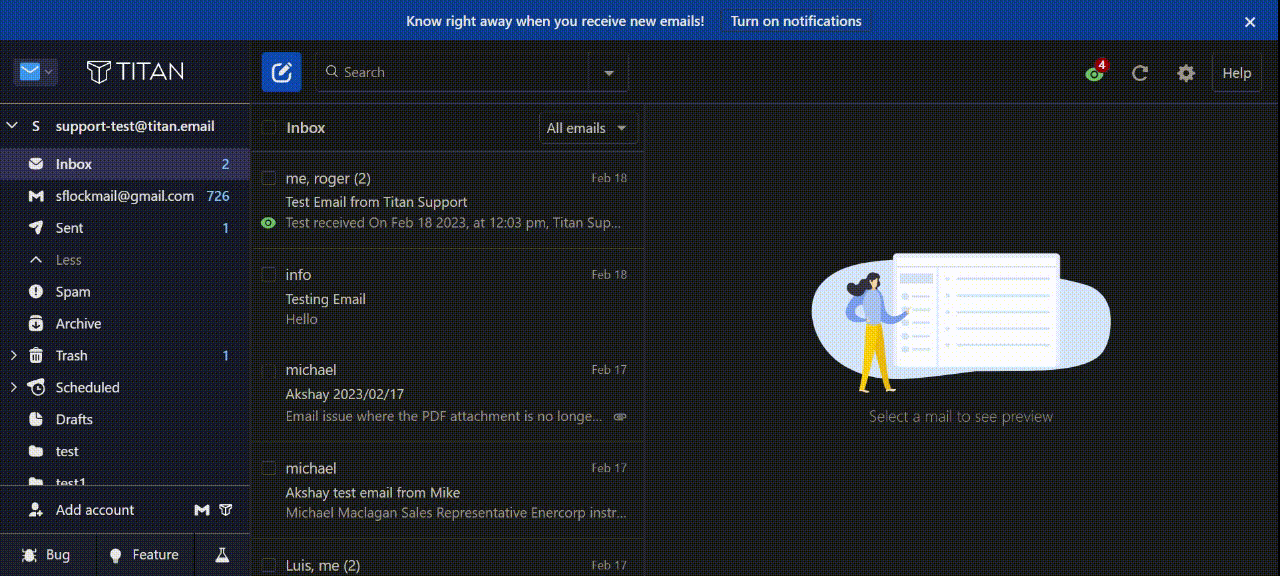 Forgot Password on Login
In case you forget your password, you can click on Forgot Password as you can see in the below screenshot.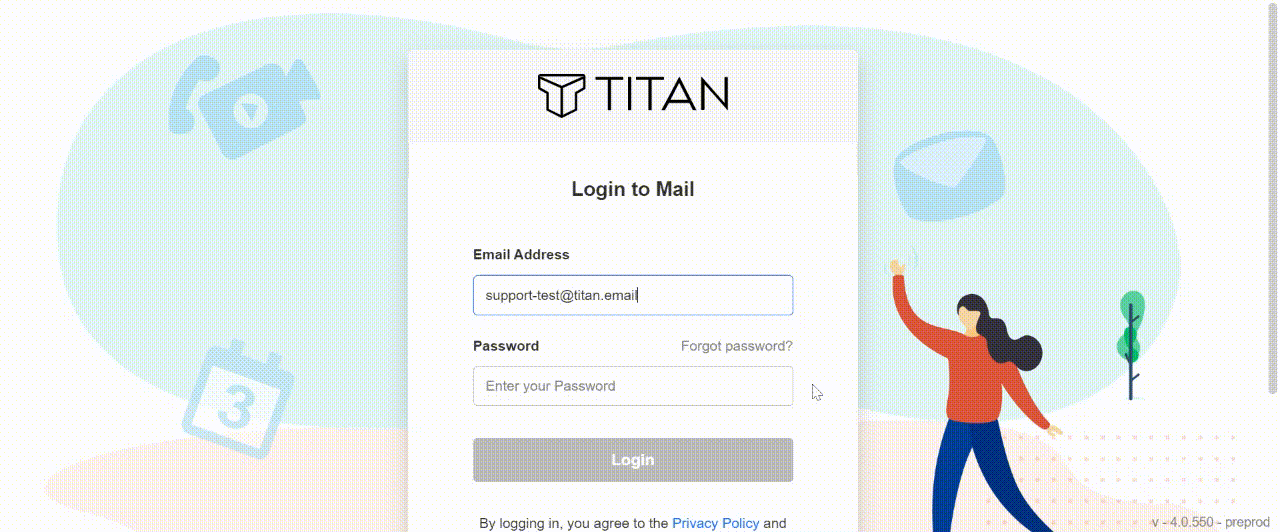 Once you receive the link to reset the password on your alternate email address, you can set up the new password according to our updated password policy.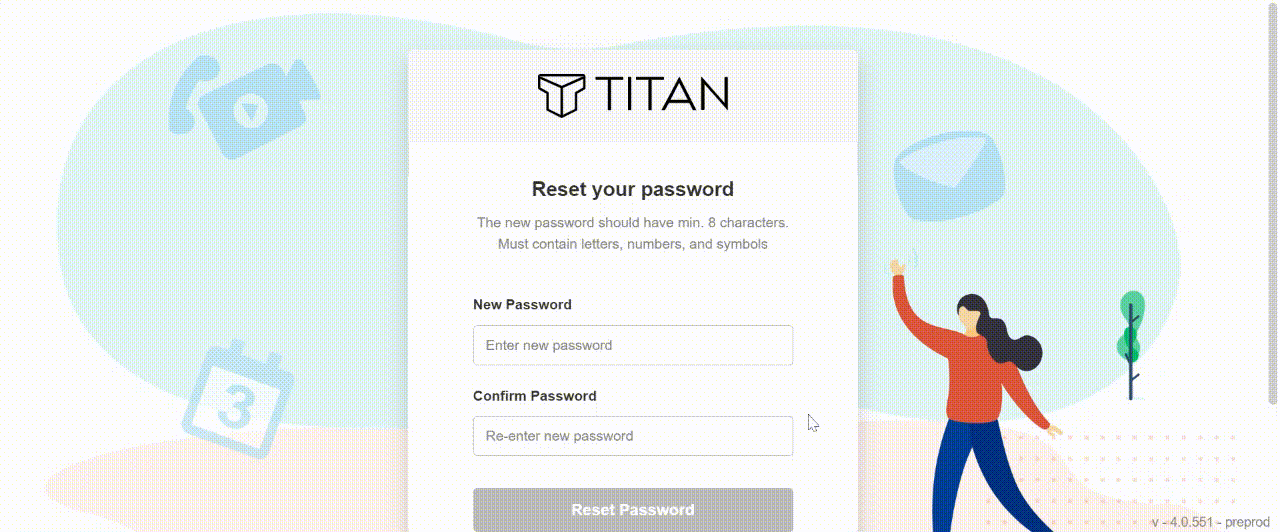 Setting Up Password while Account Creation from Titan Control Panel
When the Admin tries to create a new mailbox via the Titan Control Panel, they will have to follow the new password guidelines while setting up the password for that account.